With most of the world practicing social distancing, now is the perfect time to be trying out some crazy beauty trends that you aren't sure if you want someone else to see you in. Kill some boredom by trying them all at once or surprise your friends by trying one out before your next group video chat. If you end up looking a little crazy, that's okay! Just have fun with it. Keep on reading for our list of the boldest Spring 2020 beauty trends for you to try out in the safety of your own home.
---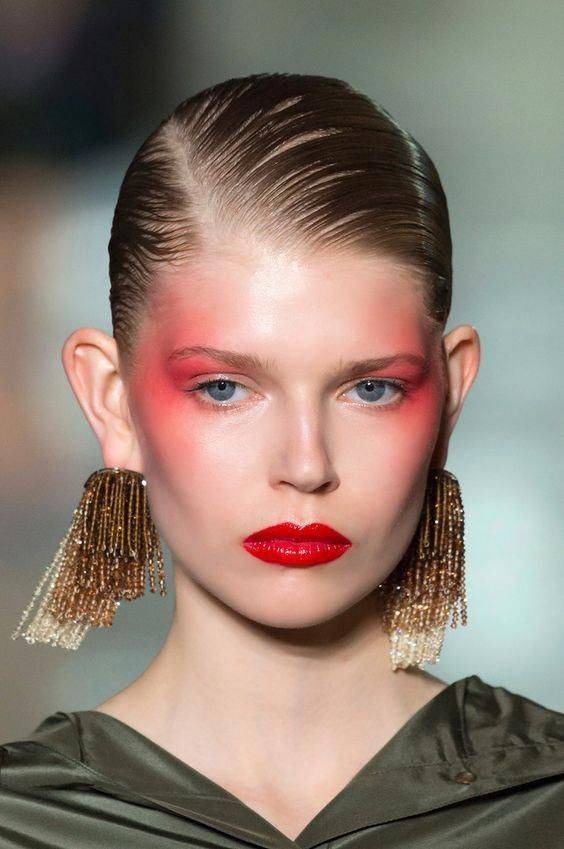 This trend was all over the Spring 2020 runway and we're so happy about it! This is a fun one as it can be as toned down or bold as you'd like. Mix and match some of your favourite pastel or neon eyeshadows or go for different shades of the same colour for a cool monochromatic look. Blend it in, keep it rigid, or try out some crazy shapes and patterns. Just have fun with this one!
---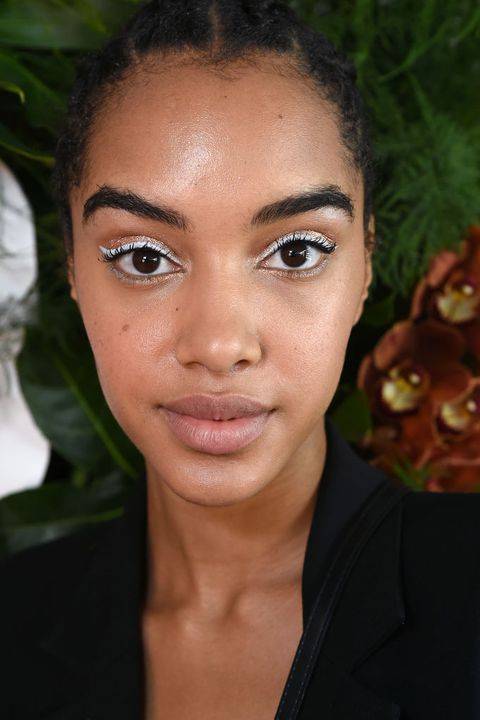 If you like a bold eye but don't want to go crazy on the colour, you cant try out an all white look. Use some white shadow or white liner to create a big cat eye or trace some thick liner over your lids.
---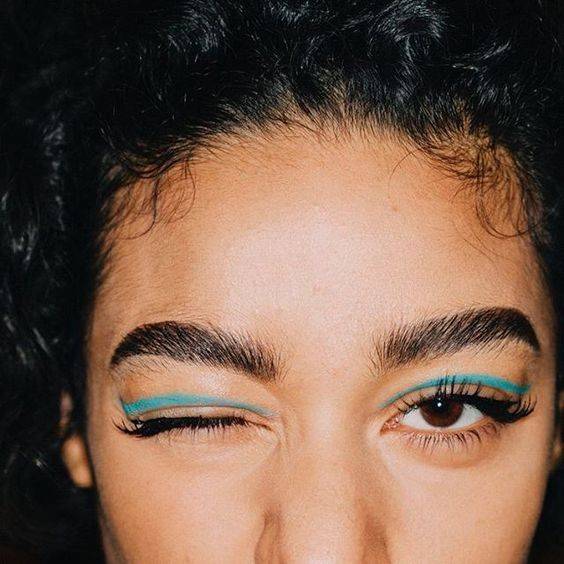 Add a bit of liner to finish your colourful eye look or stick with just liner and go for a bold, thick cat eye. You can even draw in a pattern of little stars or hearts. Go as dramatic or low key and as colourful or black and white as you'd like.
---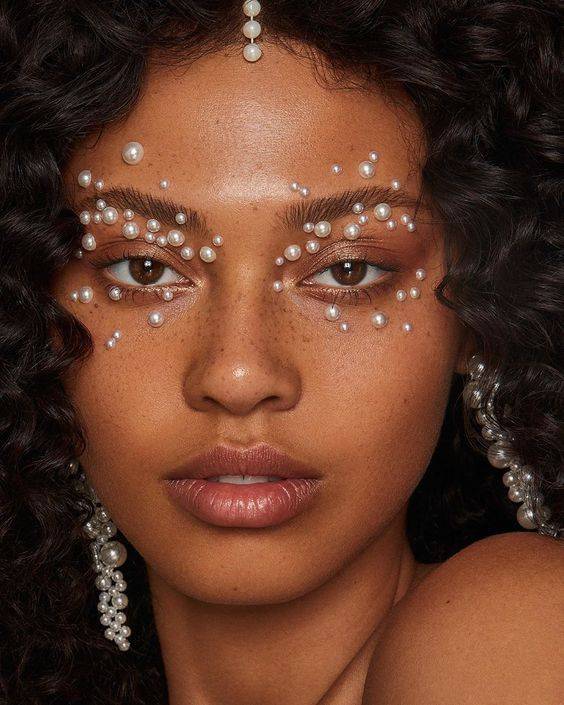 Eye embellishments have been in for a while and aren't going away anytime soon. You can add some rhinestones or pearls here or there to an already colourful look or you can add them to more toned down make up. Create a fun pattern or follow your eye shape to highlight your eyes.
---
We obviously love this trend as we are quite brow obsessed! To get this bold look, brush your brows up and out and then basically leave them like that. Fill in any patchy areas with a brow pencil but make sure it looks natural! You can use a brow gel or even soap (more on that later) to help your brows stay feathered all day. This look is pretty out there but it can really elevate a look and it can make sparse brows look fuller which is always a bonus.